NEED YOUR CAR, SUV, OR TRUCK SERVICED?

Service & Towing
Whether you have a car, a medium duty truck or something in between, our repair center can take care of any mechanical problem or service need your vehicle encounters.
From simple repairs to major engine and transmission repairs, you can trust our highly capable technicians to complete the job quickly and correctly.  We have all of the latest tools and electronic diagnostic equipment and a well stocked parts department to help keep your vehicle in great shape.
Being highly committed to you, as a valued service customer, means listening to your concerns, using the very best quality parts and repair techniques and completing repairs with respect for your time.
---
Repairs & Services Available
Towing & Recover Service

REPAIRS & SERVICES AVAILABLE
Tune Ups
Replacing Hoses, Belts, Filters, & Batteries
Emissions System Repairs For State Inspections
Wheel Alignments
Air Conditioning
Brakes
Fuel Systems
Engine & Transmission Repairs
Suspension, Struts, & Shocks
QUICK LUBE & STATE INSPECTIONS
We also have dedicated Quick-Lube technicians to perform routine maintenance and state inspections on your vehicle. We'll provide you with prompt, courteous attention and your vehicle with high quality products.
We offer all types of maintenance services for most kind of vehicles including passenger cars, pickups, farm and construction equipment and medium duty commercial trucks.
For information or to make an appointment, call 817-968-1102 and speak with a Service Advisor or send an email to rwhite@jeffengland.net.
TOWING & RECOVERY SERVICE
Needing a wrecker service is usually not a pleasant experience. But if you have an accident or mechanical problems, calling Jeff England's Wrecker Service can help relieve some of your distress.
We are available 24/7 with fast, courteous and professional response to your needs. We feature a state-of-the-art flat-bed truck capable of handling any car, truck, or light-medium duty trucks.
If you have had an accident, we have after-hours access to many local body shops where we can drop your vehicle. If your vehicle has mechanical problems, we would be happy to take it to our Service Department where our technicians can repair it and get you back on the road promptly.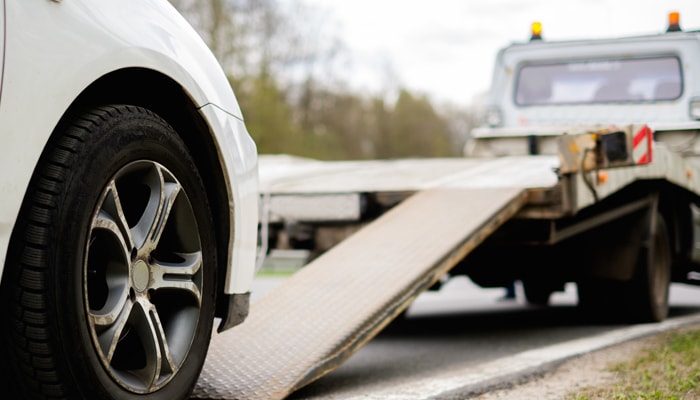 Our wrecker service can be reached 24 hours a day at (817) 915-9349.